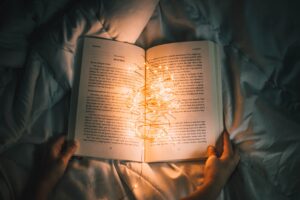 I was listening to a podcast recently and the guest speaker, Lori Gottlieb, said this, "Part of getting to know yourself is to unknow yourself. To let go of those limiting stories that you've been telling yourself about yourself so you can live your life and not the story you've been telling yourself about your life."
I feel this quote in my soul. This process of getting to unknow myself began the day Nikolai died. When your child takes his own life, you can't help but to evaluate your own story. What kind of parent was I? Was I the kind of person I really want to be? Could I have acted or done something different? What if I had just done this or just been this kind of parent/person, maybe things would have turned out differently. This is guilt talk telling me that I wasn't good enough.
Over the course of several months after Nikolai's death I felt more and more broken. Broken to my very core and guilt ravished my brain. And then I just started to get mad.
When I began the work with onadragonflyswings community, it quite literally stemmed from a guilt complex I just couldn't let go of – that feeling of I was not enough for Nikolai and so I owe it to him to do this thing, to put myself out there and become very uncomfortable. Insert therapist here and I began the hard work of letting go of this self-loathing that was devouring me. At the same time, I started to really research, read and listen to everything I could get my hands on about mental health and suicide. I participated and spoke at several suicide prevention trainings. This is when I discovered that it wasn't that I wasn't enough, it was that I didn't know enough. And, that my friends, is the shift in my story.
Stories are the way we make sense of our lives. The guilt I felt then is something I will continue to feel, possibly for the rest of my life; however, the heaviness of it is so much less now. This isn't the story I want for my life and I'm sure that it isn't the story that Nikolai would want for my life either.
Before Nikolai died, I set the first meeting for a book club called Girl Stop Apologizing (The GSA Club). This book club was made up of myself and six other women who all shared a passion for Rachel Hollis and her new book "Girl Stop Apologizing." That first meeting was delayed for a couple of months until I felt the timing was right to get back to living. I wrote these six women into the first chapter of my healing and my transformation. And there isn't a chapter in my story since that doesn't include them and the power they have wielded to help me change who I am and realize who I want to be. They have shown me that I can choose to play the hero or the victim in my story. I will choose hero every day.
I am a changed person and I don't mean that subtlety – I mean like a whole 365-degree change. I question everything. I try to view every person and situation with compassion and kindness. I thrive on my faith and my God. I have tightened my circle, yet at the same time completely opened it up. There is movement in my soul, and I love this person I am evolving into. This is my real story. This is the story I want to tell.
You choose your narrative. Make sure it's the story you want to live.