Our next Hope and Healing meeting is May 9, 2023, from 6-8 p.m. at St. Andrew's Episcopal Church in Waterford, Michigan. There is no fee to attend; however, we do ask that you register by sending an email to: [email protected] with your name and the number of people attending.
For event sponsorship opportunities click here!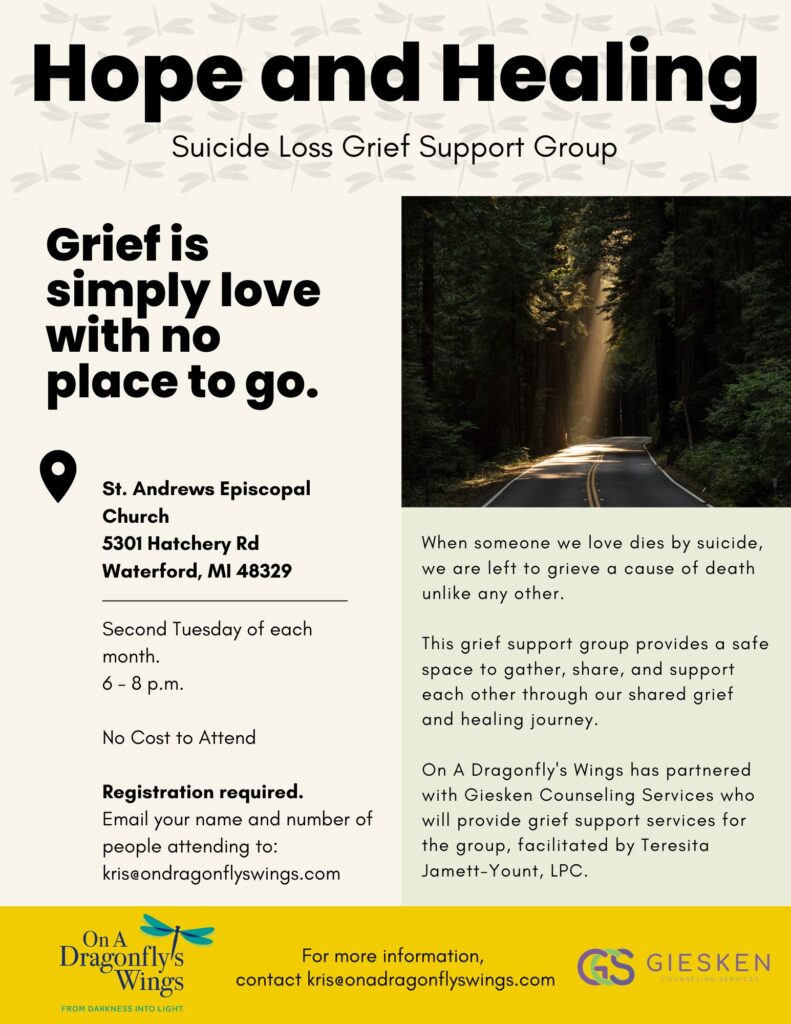 PAST EVENTS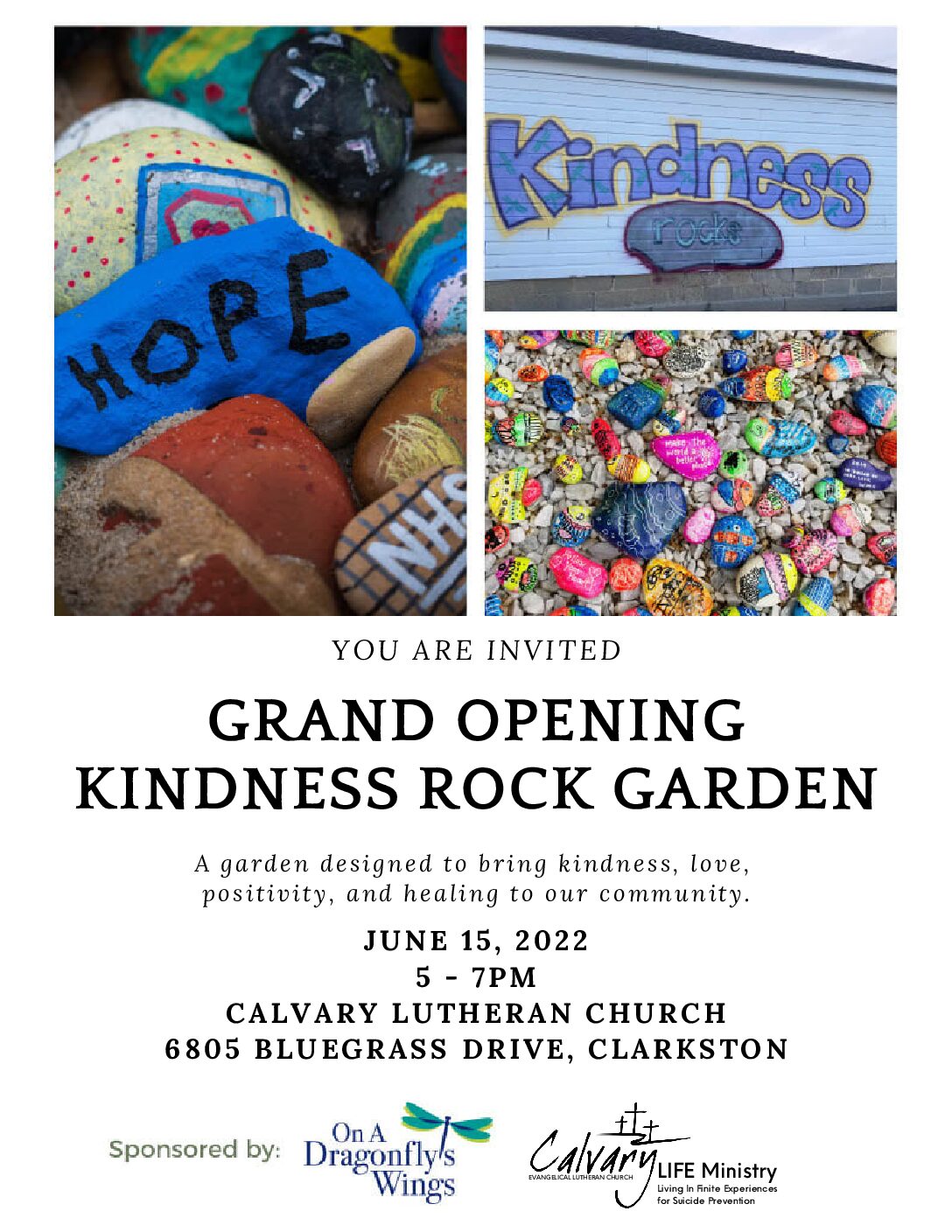 This fun community gathering will include an ice cream social and rock painting. This event is open to the entire community and free of charge. We will provide rocks and supplies , we jus t need your help getting the garden s tar ted! Mental health wellness and suicide prevention resources will al so be available. Bring your friends, family, and neighbors to help us paint rocks with messages of kindness, positivity, and love to add to our new community garden at Calvary Lutheran Church.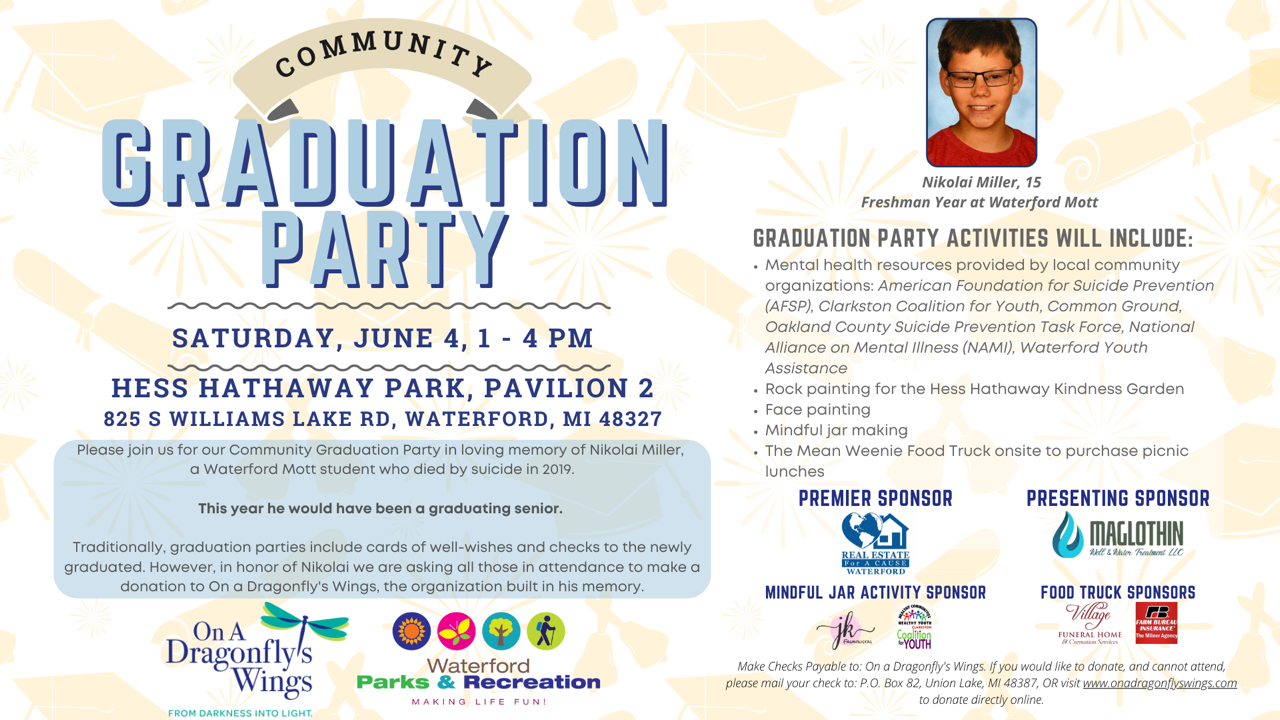 Please join us for our community graduation party in loving memory of Nikolai Miller, a Waterford Mott student who died by suicide in 2019. This year he would have been a graduating senior. Traditionally, graduation parties include cards of well-wishes and checks to the newly graduated. However, in honor of Nikolai we are asking all … Continue reading "Graduation Party"