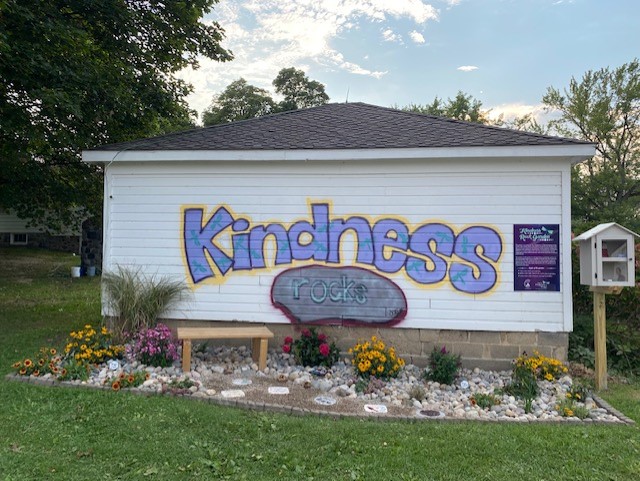 What is a Kindness Rock Garden?
These gardens were created by On A Dragonfly's Wings, in memory of the owner's son, Nikolai Miller, who died by suicide on June 20, 2019, at the age of 15.
Nikolai was a kind and generous soul who loved all people with his whole heart. He also suffered silently with mental illness that eventually ended his life.
The purpose of the gardens is to bring kindness, positivity, and love to all who stumble upon them. They are a reminder to all that YOU MATTER and love always wins.
The stepping stones you will encounter within each garden were created with love by suicide loss survivors in memory of their loved ones. You may walk on them; however, we ask that you be respectful of the space.
Rock Garden Rules:
-Take a rock when you need one.
-Share a rock with a friend who needs some inspiration.
-Leave a rock with a kindness message for another.
Rock Garden Locations:
Hess Hathaway Park
825 S. Williams Lake Road
Waterford, Michigan
Located within the farm animal area of the park.
Waterford Township Public Library
5168 Civic Center Drive
Waterford, Michigan
Located to the left of the main entrance sidewalk.
Calvary Evangelical Lutheran Church
6805 Bluegrass Drive
Clarkston, Michigan
Located in the back of the parking lot near the intersection of Snowflake Dr and Glenburnie Dr.

Clarkston Independence District Library
6495 Clarkston Road
Clarkston, Michigan
Located directly to the right of the front entrance of the library.
Memorial Stepping Stones: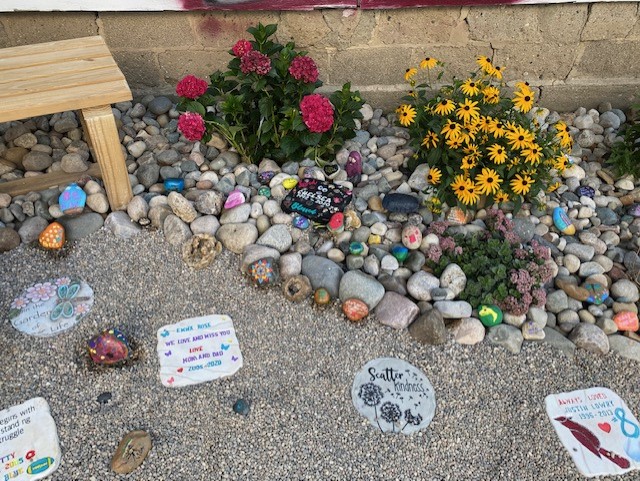 If you are interested in a stepping stone to create in memory of a loved one to be placed within one of On A Dragonfly's Wings Kindness Rock Gardens, please reach out to kris@onadragonflyswings.com.
Sponsoring a Kindness Rock Garden:
If you are interested in sponsoring a Kindness Rock Garden to help us pay for maintenance, upkeep, and additional memorial stepping stones, please reach out to kris@onadragonflyswings.com.