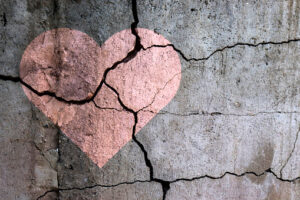 Joe and I laid in bed last night talking and feeling all the emotions together. We both are experiencing very intense grief and it has brought chaos, anger, and much sadness to our home lately.
May and June just suck and if I could skip over these two months and jump straight into July, that would be my preference; however, that isn't a thing, so here we are knee deep (over our heads deep) in consuming yuck.
May holds Mother's Day, Joe's dad's heavenly birthday, and my dad's birthday (his first heavenly birthday this year). June is Nikolai's birthday, his death date, and Father's Day. All great dates to remember what you've lost, and I say that with immense sarcasm.
Memorial Day weekend is typically a time when my entire family gathers at my parent's house for games, relaxation, cocktails on the porch, great conversation, and tons of laughter. This year, it is me, my sister and my mom holding a garage sale to sell my dad's things to strangers.
Combine all of this with watching Nikolai's friends' parents post the amazing senior stuff: awards ceremonies, athletic senior night celebrations, last band and orchestra concerts, graduation party invitations, and all their kids dreams and plans for the future. It's really almost too much for this mama heart to bear. Don't get me wrong, I am excited and thrilled for these kids. I've known them for years and to see them grow up and step into their next adventure is amazing. However, I also have frequent bursts of anger because my kid should be doing this stuff too.
Nikolai hated school and these last few years would have been the greatest struggle to get him to graduation, yet I sure would have loved the chance to do it and get him to this point. I feel robbed.
Each day that gets closer to June finds me looking at all the FB memories and realizing that anything in 2019 was just a matter of days before his death. I find myself reaching into those photos of him and trying to figure out how he can look so happy and full of life and then one day he's gone. I still can't make sense of it.
So much pain. So much heartbreak. So much grief.
I don't know what to do with it all. Normally I am able to do all the self-care stuff, sit in my emotions, seek out joy; yet this time, this week, last week, it's just not working. The pain is weighing a little heavier and isn't as easily reconciled. And when your partner in life is also stricken by pain and doesn't know what to do with it, it creates a very precarious position. The universe has always allowed one of us to be filled with pain, while the other absorbs it. When you both feel it heavy at the same time it's just hard.
I keep telling myself it's okay to not be okay, but then I go out and people ask how you are and well… I can't bear it because while outwardly I smile and say I'm fine, internally I swallow my scream of I'M NOT FINE!
I'm not okay. I'm lost. And I can't seem to get my shit together.
I am heartbroken, plain and simple.