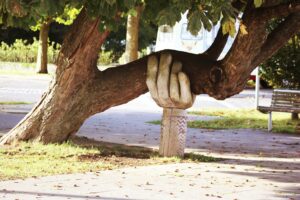 How do we make someone with a mental illness feel seen and supported?
Through On a Dragonfly's Wings, I post almost daily on FB and IG resources, tools, best things to say, what not to say, motivation and support, love, and as much information as I can to educate those of us in a support role and those who are struggling.
It's just not enough.
I have a friend who struggles every day of her life to get out of bed, to put one foot in front of the other, to keep going day after day. And even with all that I know, it's not enough.
I love her beyond the stars and back and I don't know how to help her.
That's the thing about mental illness, no matter what we say to the hurting person, their brain will tell them the opposite. We know all those things are awful, but to the person struggling, it's their truth.
Nikolai used to say all the time how stupid he was. No matter how many bazillion times we told him he was so smart, he just didn't believe us.
The Real Depression Project recently posted some of the best things to say to someone struggling with mental illness:
1. Your mental illness does not define you.
2. You are strong for fighting an invisible illness 24/7, 365.
3. Your struggle doesn't make you weak.
4. If all you do is survive your dark days, that's enough.
5. Don't feel guilty for resting – it's essential for your well-being.
I'm pretty sure I've said all of these statements to one person or another, including Nikolai, including my dear friend. It's not enough.
I have zero answers.
Today my heart just hurts so badly for those who live in a mind that speaks lies to them.
Words don't seem to matter today. All I can do is wrap her up in more love than I can almost bear and pray that it is enough.
Join me today in praying for all those who can't see their worth, who struggle with thoughts of suicide. Please God cover them in light and love.